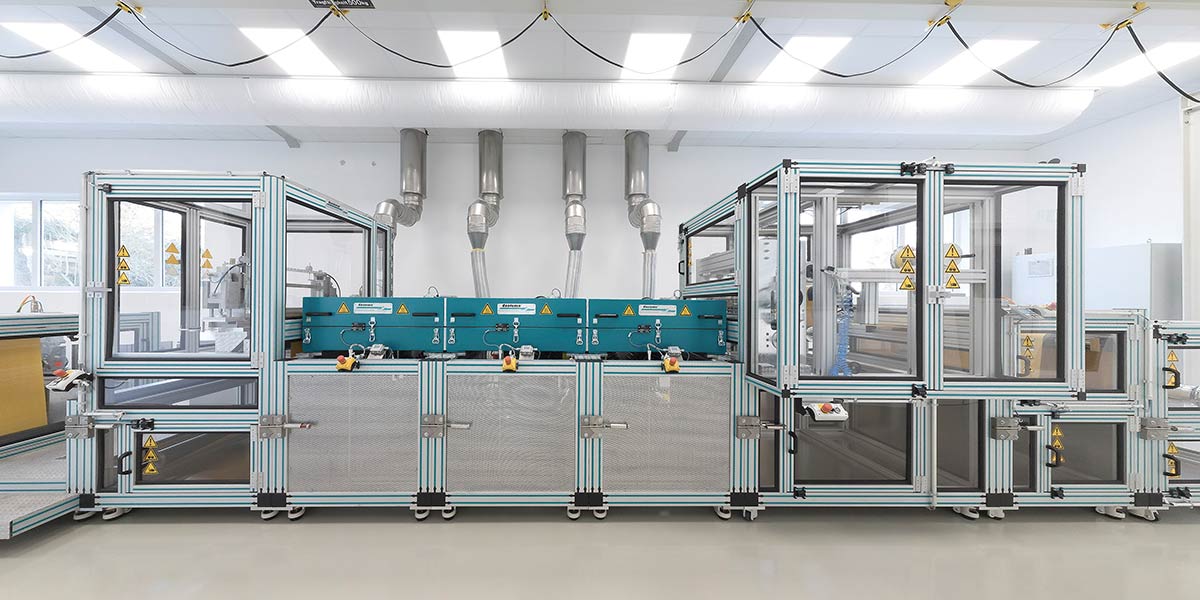 At Laufenberg you can test a customised solution in controlled surroundings.
The Technical Centre, with its pilot coater in Krefeld-Hüls, allows the production of new products in small quantities owing to the modular set up.
The new modular production line with a 5-roller coating head allows us to add a thin coat of 0,5 to 5 µm using high viscosity fluid.  Thicker coatings from 30 to more than 300 µm can be completed using a doctor blade.  Flexo-printing is possible using a chambered doctor blade, anilox and printing sleeves.
A corona pre-treatment of any material (film, paper or tissue) increases the surface energy.  Thermal drying and setting of coatings is possible and UV-LED lamps can be used as an alternative method. The lamination of other materials is possible after the initial coating is completed.
When off- and rewinding the rolls of paper the tension can be individually set and an even edge is ensured due to the edge control mechanism.
All processes are clearly documented so that a scale-up of production is possible. The new F9 extractor fan guaranties clean air quality of the production rooms.