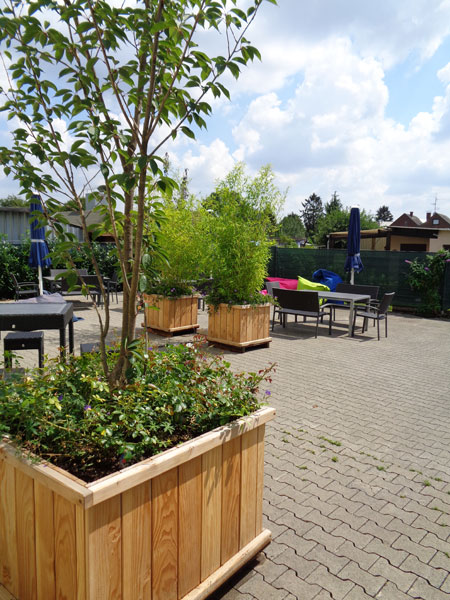 After the success of other employee-related projects like the already introduced bicycle-repair-station and the new canteen, we proudly introduced our new outdoor area last month.
The recreational area can be used by any employee during their breaks. Due to the well-designed area, offering comfortable seats, beanbag chairs and lounge chairs, our colleagues are now able to relax and communicate with each other outside.
Furthermore, people can play table tennis in this area and are protected from the sun by sunshades.
The last few weeks have shown that the area has been used by many of our employees and we have received nothing but positive feedback for this project.
We are looking forward to many further, sunny and comfortable breaks together!