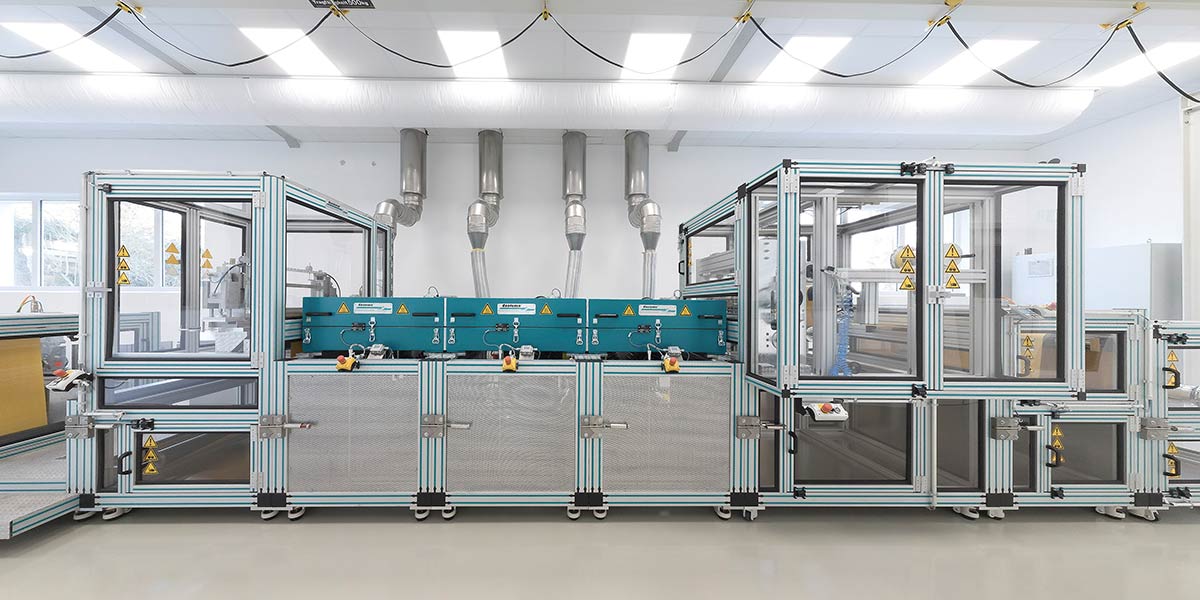 Laufenberg develops special coatings for future-oriented energy concepts.
Here you learn more about our R&D products, we offer.
Translated from source: DICHT! Dichten. Kleben. Polymer. verstehen (Sonderausgabe E-Mobility & Co. 2020, Page 39)
More and more often, solutions based on silicone-coated films and papers as well as special products are used in energy systems.
Considering this development, Laufenberg founded its own R&D department five years ago to develop new products based on its own coating technology.
The focus is on the production of components for the energy sector, which Laufenberg can supply. Beneficial, is the price efficiency of materials in roll-dimensions for batch productions.
This includes components e.g. flat silicone gasket for PEM fuel cells in roll-dimension and heat-conductive special coatings for improved performance of regular electrical insulation papers, developed in collaboration with institutes and business partners from the energy sector.
The flat sealing for PEMFC was developed in collaboration with science institutes, specialized in fuel cells. The material has a low surface roughness and an even surface profile. Most notably is that the material can also be easily positioned by machine, due to its greater stiffness.
Based on the customers demand, the thicknesses can be set to approx. 200 µm to 700 µm with narrow thickness tolerances. Another possible application for this material is the usage as a gasket in heat exchanger or, after our ongoing further development in PEM electrolyzers.
In addition, our other projects e.g. cost efficient production of a high performance CCM Catalyst Coated Membrane for PEMFC on roll has a high potential for serial production in the energy sector too.
Due to our experience in coating techniques, product solutions can be developed in close contact with the customer and the products can be adjusted in various ways (regarding to substrate and coating thickness).
Our research and development team is at your disposal for every inquiry. We are looking forward to develop new product solutions with everybody who is interested –
please contact us
.